News stories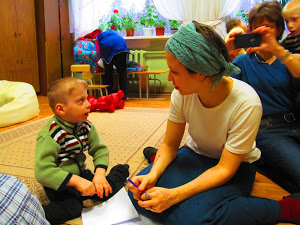 Since October 2012, ROOF volunteer Ksenia Shabalina has been living at the Baranovo House and working each day with the 11 youngest children at Belskoye-Ustye.
Having completed her education in Journalism, Ksenia suddenly felt herself called to work with children with special needs. However her abilities to describe, analyse, and report are absolutely key to her work with the children, as she is in active communication with other ROOF staff and volunteers about each child's needs and the specialist help he or she might require. This makes it possible for ROOF to chart a personal development plan with every child, and be in contact with others who want to help a specific child or the whole group.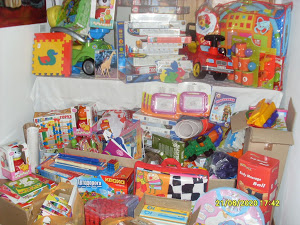 In June 2012, Sberbank organized a drive to collect developmental toys, games and materials for developmental play, as well as equipment to aid children in need of motor skills development. All this is to go to the children of Belskoye- Ustye Orphanage in Pskov Oblast, Western Russia.
Representatives of the Russian Orphan Opportunity Fund (ROOF) received the toys, equipment and materials, which were collected by employees of Sberbank for the Belskoye-Ustye Orphanage. All of the goods will be put to great use during a 1-month international summer camp (28 June – 28 July, 2012), where camp counsellors from Russia, the UK, France, the Czech Republic, Norway, Hong-Kong and the US have come to work with the children for the full month. Students from specialist programs (psychology, pedagogy) within Russia are preparing individual development plans for each of the approximately 70 orphaned children at Belskoye-Ustye.
Thanks to Sberbank, this year's (13th annual) camp will be even more effective. At the close of the camp, ROOF will prepare a final report on camp activities, challenges and successes for presentation to Sberbank and our other friends and partners. Thank you Sberbank employees!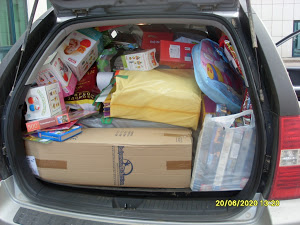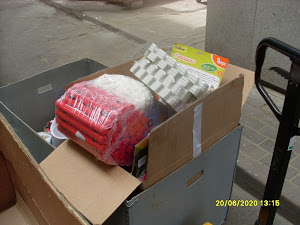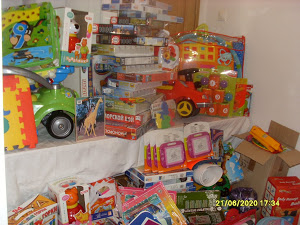 The latest issue of our ROOFtops newsletter is available.