News stories
If you would like to help support ROOF and spread the message about our work, please consider buying some ROOF Christmas cards to send to your friends and acquaintances this year.
The ROOF cards were designed by children from the Podolsk City Orphanage. There are five different designs to choose from, available singly or in packs of 10 or 20.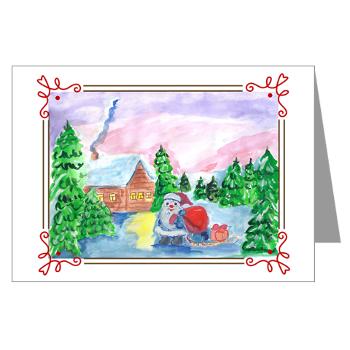 There are also ROOF mugs available in our shop -- it could be the perfect Christmas gift!